The world population is growing rapidly, and that signals big challenges when it comes to how best to feed and fuel everyone our planet has to support. Already agriculture uses 90 percent of the world's freshwater supply, but this will need to be stretched even further as Earth's population increases. Fortunately, genetic engineering may be able to help.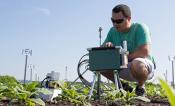 Can you imagine the entire population of the United States, Canada, Mexico, Brazil, the United Kingdom and France going hungry? You don't need to imagine.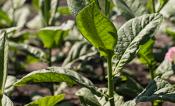 Welcome to the brave new world of food, where scientists are battling a global time-bombs to find new ways to feed the future.
Patricia E. Lopez‐Calcagno, Stuart Fisk, Kenny L. Brown, Simon E. Bull, Paul F. South, Christine A. Raines
Plant Biotechnology Journal
2018, DOI: 10.1111/pbi.12953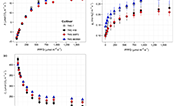 Amanda P. De Souza Stephen P. Long
Food and Energy Security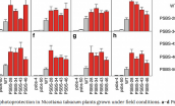 Katarzyna Głowacka, Johannes Kromdijk, Katherine Kucera, Jiayang Xie, Amanda P. Cavanagh, Lauriebeth Leonelli, Andrew D. B. Leakey, Donald R. Ort, Krishna K. Niyogi & Stephen P. Long
Nature Communications
2018, DOI: 10.1038/s41467-018-03231-x