February 3, 2022
RIPE's Yong-Su Jin honored as University Scholar
---
CHAMPAIGN, Ill. — Five University of Illinois Urbana-Champaign professors have been named University Scholars in recognition of their excellence in teaching, scholarship and service. Since an in-person celebration was not possible a year ago in consideration of COVID-19 precautions, a gathering in honor of two years of University Scholars from the Urbana campus is taking place today. The award is presented by the University of Illinois System to faculty members from the Chicago, Springfield and Urbana universities.
The University Scholars group announced a year ago included five from the Urbana campus.
Begun in 1985, the scholars program recognizes faculty excellence and provides $15,000 to each scholar for each of three years to enhance his or her academic career. The money may be used for travel, equipment, research assistants, books or other purposes.
"A diverse contingent of world-class faculty is essential to maintaining the University of Illinois' preeminent position as a leader in public education," said Avijit Ghosh, the interim executive vice president and vice president for academic affairs for the University of Illinois System. "This select group of educators has shown tremendous excellence in teaching, research and scholarship. Each one is deserving of the University Scholars recognition for their outstanding efforts in extending the University of Illinois mission of providing accessible education for all students and driving innovation to lead the state, nation and world into the future."
The five recently announced Urbana campus recipients include RIPE's own Yong-Su Jin: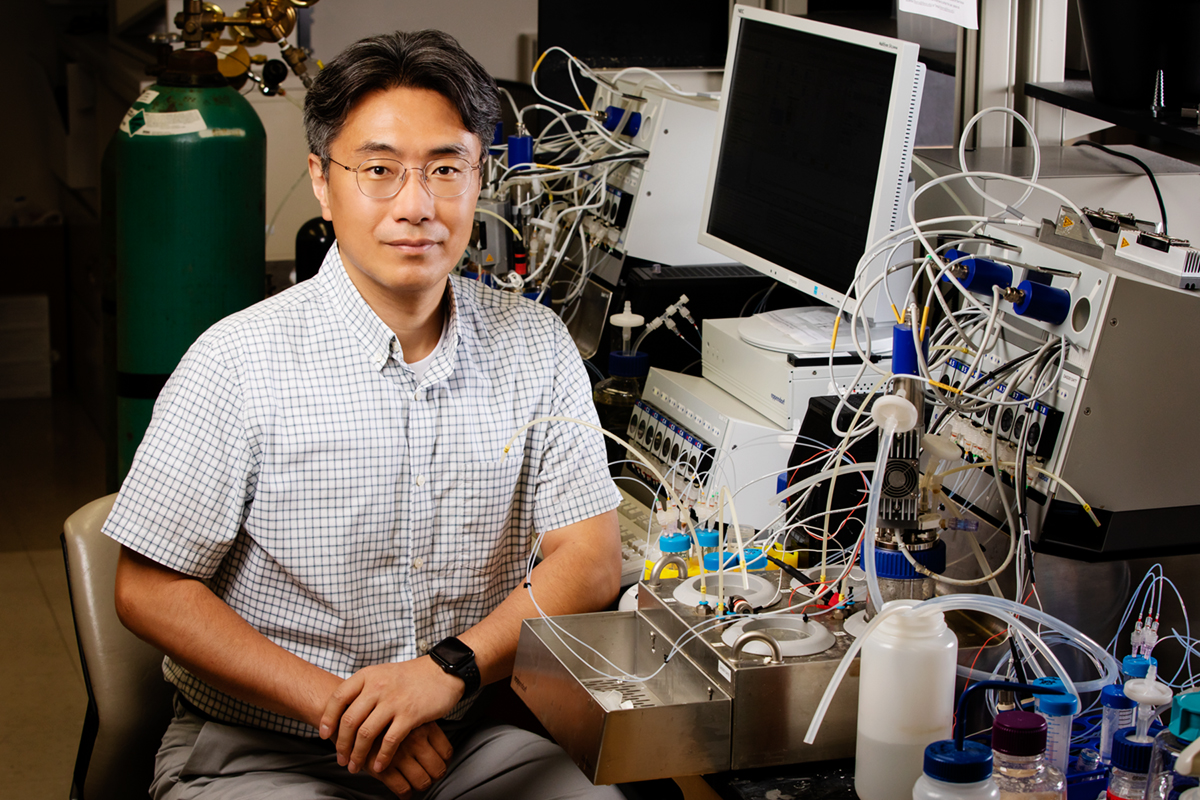 Yong-Su Jin, a professor of food science and human nutrition, applies food biotechnology to address the needs of a rapidly increasing world population. Jin uses metabolic engineering and synthetic biology approaches to optimize genetic and regulatory processes within cells for increasing production of target products while minimizing byproducts and waste. The various engineered microbial strains that he has developed enable the economical and sustainable production of biofuels, biochemicals, food ingredients and nutraceuticals from renewable biomass. His research program seeks to develop computational and experimental tools for the rapid and precise engineering of microbial cells, to construct optimized microbial strains with these tools and to employ the engineered microorganisms to promote human health and well-being.
To read about all five honorees, the original story link is available below. 
Go to original story
---
---
RELATED RIPE OBJECTIVES
Photorespiratory Bypass