Illinois Summer Fellowship program's second year yields successful research
---
The Realizing Increased Photosynthetic Efficiency (RIPE) research project, led by the University of Illinois, is an innovative, international effort that tries to address and ultimately help solve global food insecurity. With the global population growing at a dangerously fast rate, and the worsening threats of climate change, our impending agricultural crisis demands serious intervention and big solutions. How can RIPE hope to achieve such a radical goal, especially one of such a large scale in a short amount of time? The answer is collaboration and teamwork.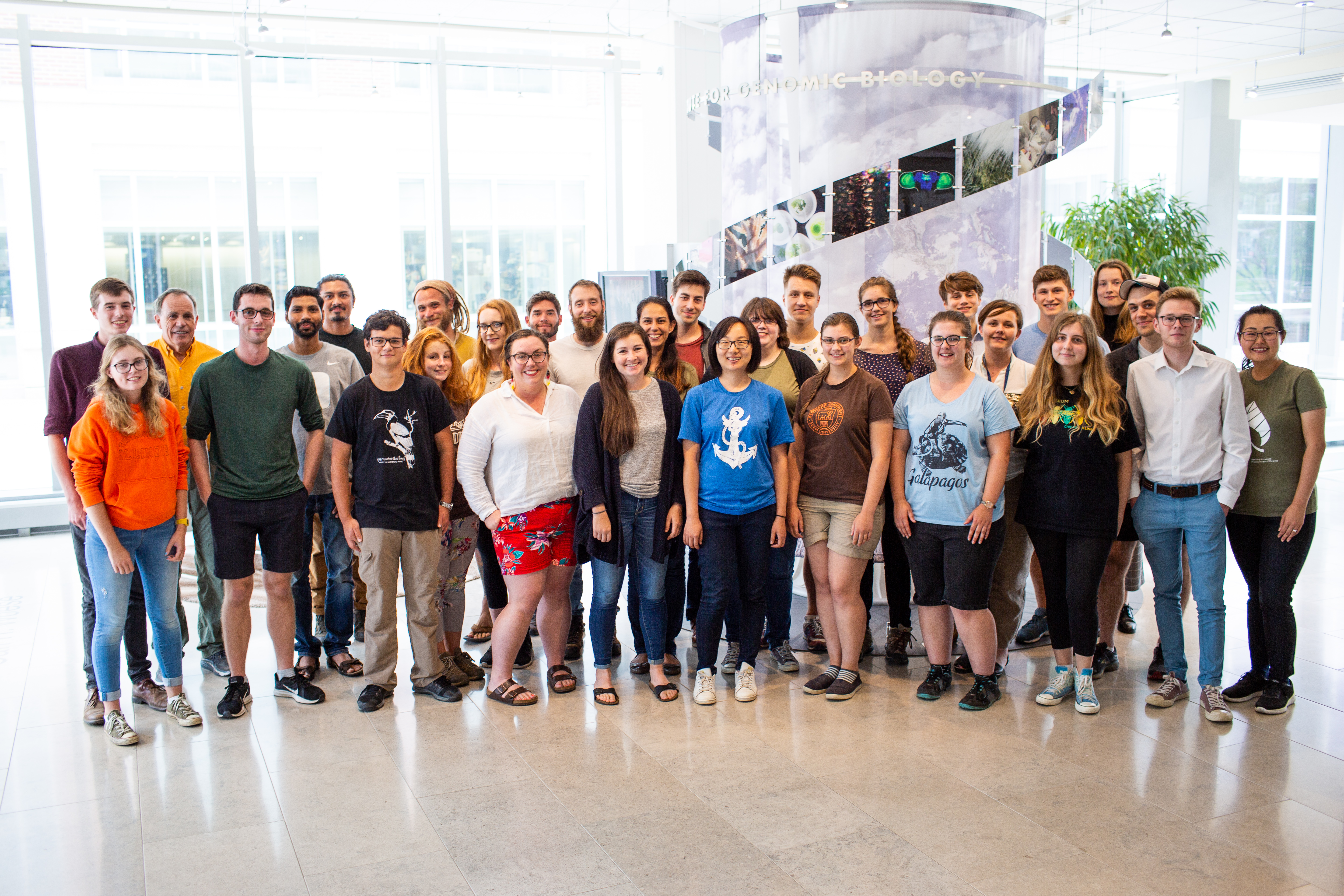 This summer, the University of Illinois and the University of Oxford joined in partnership to carry out the second year of the Illinois Summer Fellowship program. This exchange program previously allowed nine Fellows from Oxford to conduct research with scientists at Illinois to develop plants that photosynthesize more efficiently to increase yields of staple food crops, as well as bioenergy crops through other research projects. This year, 14 Fellows from Oxford had the opportunity to invest in RIPE and other plant science projects while partaking in the Illinois experience.
William Bezodis, a RIPE Illinois Summer Fellow from Oxford, spent the summer working under RIPE scientist Amanda Cavanagh. He focused on an enzyme called Rubisco, which is arguably the most important enzyme that keeps the photosynthesis process going. By first focusing on more specific components of the process, Bezodis found that researchers can more easily target the inhibitions of photosynthesis as a whole.
"I think it's really important to see how people are doing their own individual research towards the common goal of the RIPE project," Bezodis said. "The overall goal of the research and improving photosynthesis is something that I find particularly interesting and also an important objective." 
As the summer was coming to an end, the Fellows reflected upon their experiences at Illinois and realized that not only were they contributing towards a cause that would affect people all over the globe, but their exposure to RIPE research also helped to shape what they want to do next with their lives.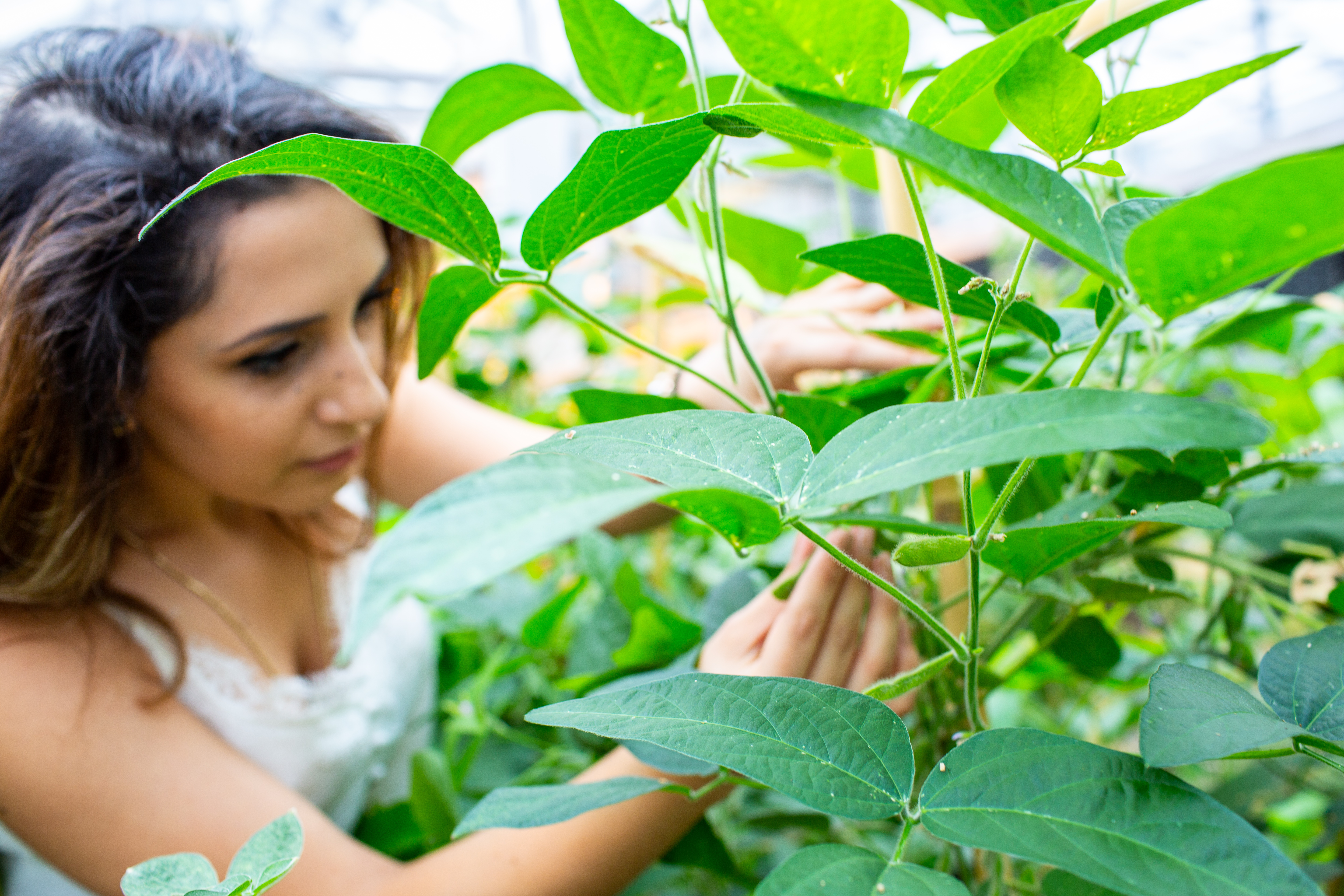 Returning RIPE Illinois Summer Fellow Lucy Manukyan said, "The RIPE project is ambitious, but the team is very grounded, and they have this umbrella ideology of making an impact in the world in terms of food security. Their goal to address and help resolve societal issues is really important to me as a person." 
After having spent her second summer at Illinois, Manukyan plans on applying for graduate positions back in the U.K. and possibly going for a career switch to work on scientific policy and enterprises. For her—as for many other Fellows—the scientific trials, mentorships, and partnerships that she was involved in contributed to changing her views on the world in a way that enhanced them for the better. 
---
2019 Illinois Summer Fellows
| | | | |
| --- | --- | --- | --- |
| Name | Home Institution | Project | Advisor(s) |
| William Bezodis | University of Oxford | RIPE | Amanda Cavanagh |
| Paulina Dirvanskyte | University of Oxford | RIPE | Anthony Digrado |
| Iulia Floristeanu | University of Oxford | RIPE | Steven Burgess |
| James Hartup | University of Cambridge | WEST | Ashish Rajurkar/Niteen Kadam |
| Naomi Housego-Day | University of Oxford | RIPE | Justin McGrath |
| Piotr Jedryszek | University of Oxford | ROGUE | Karolina Sobańska |
| Max Jones | University of Cambridge | ROGUE | Cindy Chan |
| Zachary Lumley | University of Oxford | WEST | Ashish Rajurkar/Niteen Kadam |
| Lusya Manukyan | University of Oxford | RIPE | Amanda De Souza |
| Adam Norton-Steele | University of Oxford | RIPE | Sarah Hutchinson |
| Grace Nystrom | University of Illinois | RIPE | Coralie Salesse-Smith |
| Georgia Rea-Molloy | University of Oxford | RIPE | David Drag |
| Andrei Stapran | University of Oxford | RIPE | Yu Wang |
| Tatiana Stead | University of Oxford | RIPE | Ben Haas |
---
By: Amanda Nguyen, RIPE Digital Communications Intern
---