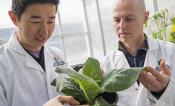 Alge has long been known to be one of natures greatest carbon sinks, with some estimates being as high as 25% of carbon being captured into the biosphere by micro-organisms. Now researchers from The Australian National University (ANU) have engineered tiny carbon-capturing engines from blue-green algae into plants.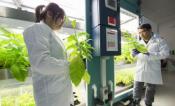 Scientists have made the break through, into the way plants convert carbon dioxide, water, and sunlight into energy.
By: Eddie Summerfield | 2GB 873 AM
Australian scientists have managed to combine a CO2-eating carboxysome from blue-green algae with the cells of crop plants in the hopes that yields will eventually increase some 60%.
By: Kirsten Sanford | This Week in Science Podcast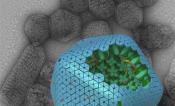 Benedict M. Long, Wei Yih Hee, Robert E. Sharwood, Benjamin D. Rae, Sarah Kaines, Yi-Leen Lim, Nghiem D. Nguyen, Baxter Massey, Soumi Bala, Susanne von Caemmerer, Murray R. Badger, & G. Dean Price
Nature Communications
2018, DOI: 10.1038/s41467-018-06044-0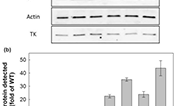 Patricia E. Lopez‐Calcagno, Stuart Fisk, Kenny L. Brown, Simon E. Bull, Paul F. South, Christine A. Raines
Plant Biotechnology Journal
2018, DOI: 10.1111/pbi.12953
Amanda P. De Souza Stephen P. Long
Food and Energy Security