RIPE project receives additional $13 million to accelerate progress to redesign photosynthesis
---
This week, families across the U.S. will gather around Thanksgiving tables in a traditional celebration of the season's bounty. By improving how key crops transform sunlight into yield, Realizing Increased Photosynthetic Efficiency(RIPE) will one day help farmers put food on more tables worldwide, especially where it is needed most.
In 2017, a $45 million, five-year reinvestment from the , the Foundation for Food and Agriculture Research (FFAR), and the U.K. Government's Department for International Development (DFID) ensured the international research project could continue to address the global food challenge. Today, the Gates Foundation contributed an additional $13 million to add resources and personnel that will help accelerate the transfer of the RIPE project's successes into key food crops: soybeans, rice, cassava, and cowpea.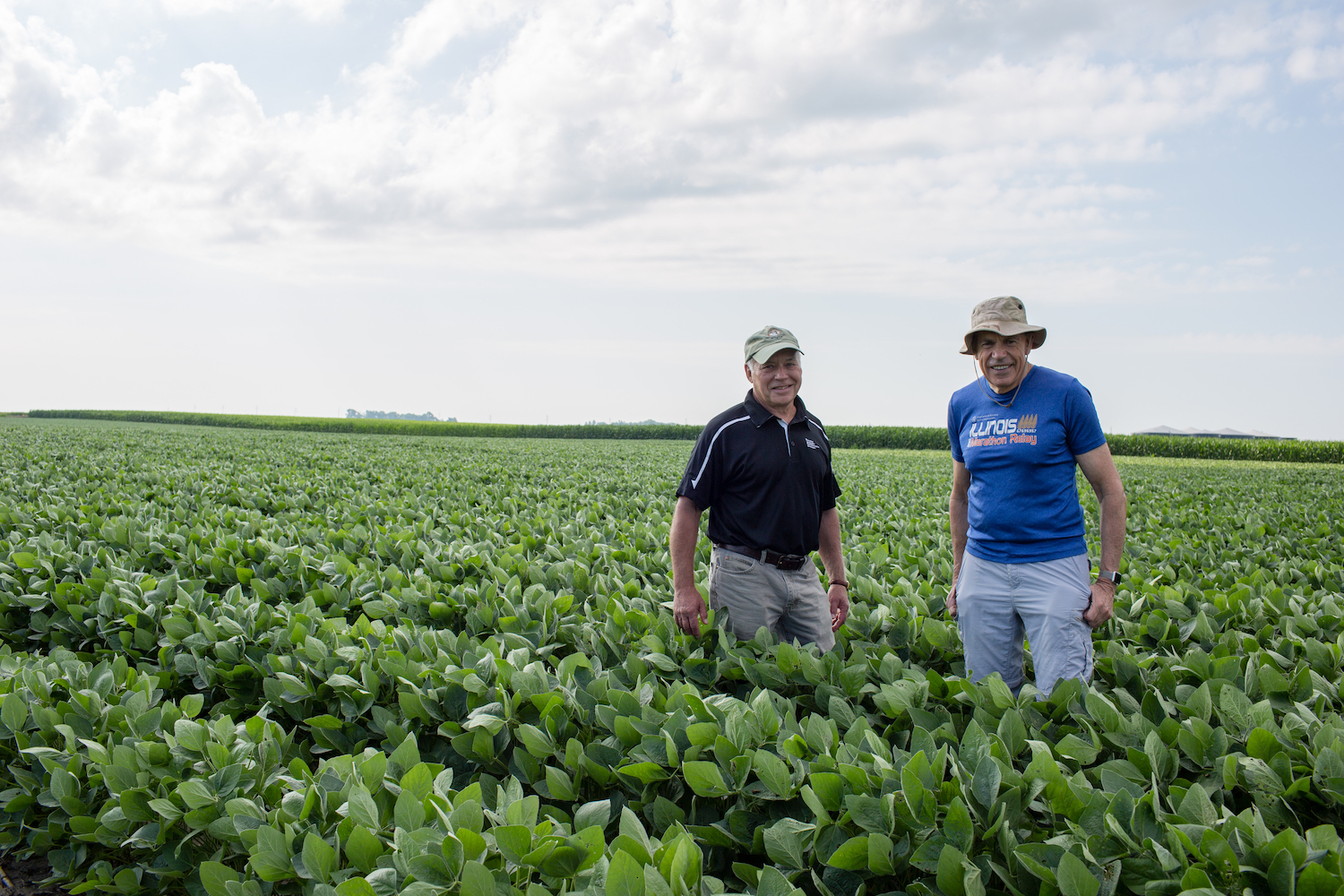 "Time is of the essence—especially as we look to a future filled with more people and a dramatically different climate," said RIPE Director Stephen Long, Ikenberry Endowed University Chair of Plant Biology and Crop Sciences at the University of Illinois and Distinguished Professor in Crop Sciences at Lancaster University. "We must future-proof our food supply today to ensure that these technologies are available when we need them."
A key aim of the RIPE project is to provide farmers, particularly those in some of the world's poorest countries, with seed that will yield substantially more without requiring more inputs.
However, it takes at least 15 years for any breakthroughs to journey from scientists' lab benches to farmers' fields at scale, cautioned RIPE Deputy Director Donald Ort, the Robert Emerson Professor of Plant Biology and Crop Sciences at Illinois. Likely, RIPE's technologies will not be in farmers' fields until 2030 when the world's population will have grown by more than a billion people.
To expedite progress, RIPE has modeled photosynthesis to virtually tweak the photosynthetic process and pinpoint the best opportunities for improvements that would increase crop productivity. The supplement's support will be used to test the model's predictions in model crops and translate yield-boosting technologies to food crops more quickly.
"Our rich knowledge from a half-century of photosynthesis research coupled with modeling has enabled our team to make blueprints to re-engineer this complex process in staple food crops," Long said, who leads the project at the Carl R. Woese Institute for Genomic Biology. "Our models predict that by combining several strategies we could achieve a 50 percent yield increase, which will go a long way to meeting the demands of this century."
Already, these computer simulations guided promising real-world results, including a 20 percent boost in productivity published in Science, and an even greater increase published in Plant Biotechnology Journal. Several other strategies have shown similar yield improvements through preliminary greenhouse experiments and field trials.
Other work has demonstrated in field trials that the up-regulation of a single gene protects soybean yield in futuristic climate conditions with elevated temperatures and carbon dioxide levels, as published in the Journal of Experimental Botany. In Nature Communications, the team showed how to significantly increase crop water-use efficiency.
"We are committed to ensuring that the literal fruits of our labor are globally available and royalty-free for smallholder farmers, particularly in sub-Saharan Africa and Southeast Asia, to help meet the huge challenge of feeding the future," Long said. "While no single strategy will overcome the hurdles facing the industry—our recent success in RIPE and our sponsors' continued support give me hope that the future of agriculture is bright."
---
By: Claire Benjamin || RIPE project
Go to newswire story