International Women's Day 2022: #BreakTheBias
---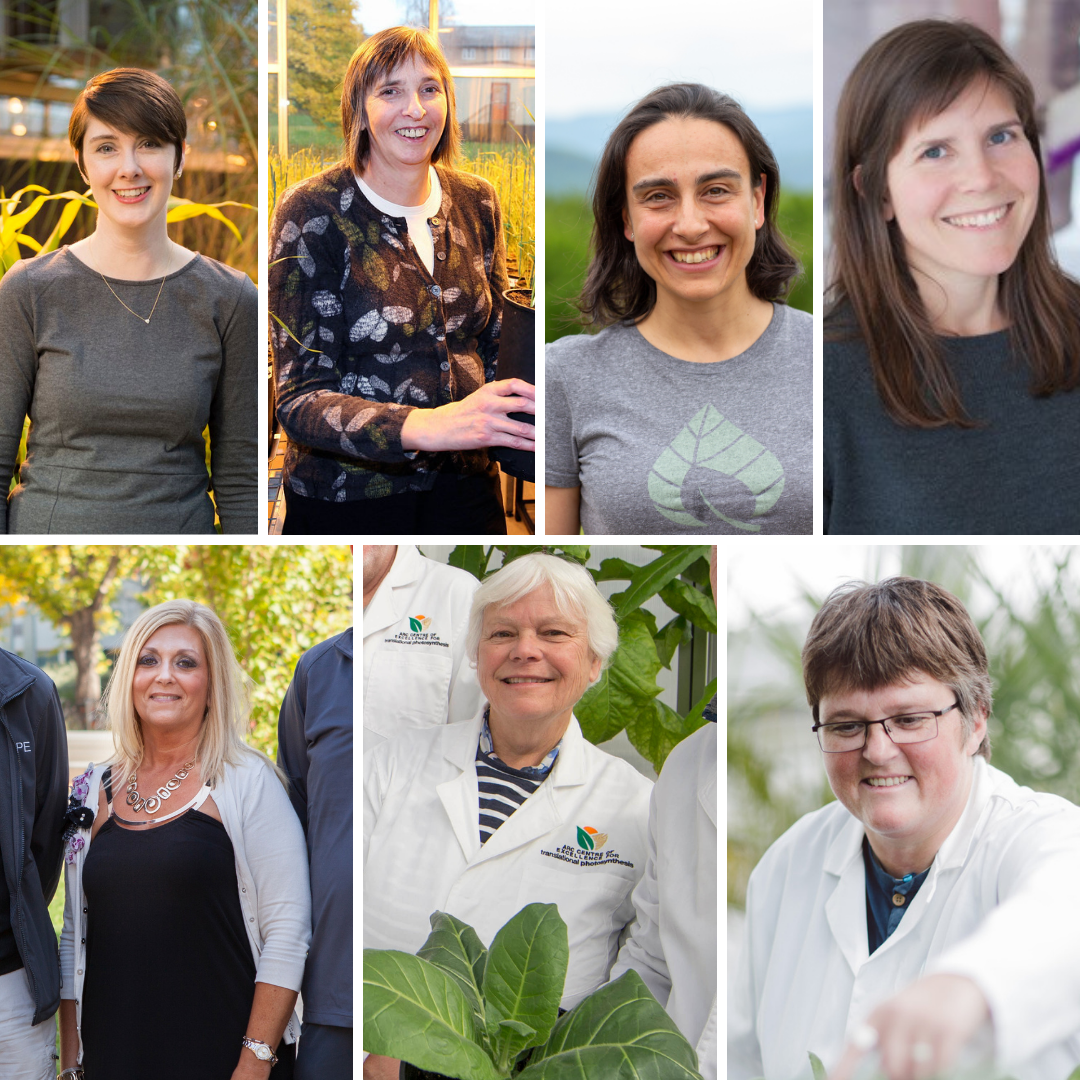 International Women's Day is a day that celebrates the cultural, economic, social, and political achievements of women all over the world. With the first gathering held in 1911, for well over a century, this day has served as a day to also raise awareness about women's equality. This year's IWD theme is #BreakTheBias. 
In celebration of this important day, the RIPE project is highlighting our women in leadership, who dedicate their hard work and efforts to our mission in feeding the world in the face of climate change and a growing population. Without these inspiring women, our project would not be where it is today. 
Amy Marshall-Colon, professor of plant biology at the University of Illinois, works with Objective 1: Modeling Photosynthesis for the RIPE project. Amy develops models that show how plants respond to environmental perturbations considering their genetic characteristics. These models are constructed to lead to a better understanding of plant growth processes and to support the breeding of crops that can withstand stressful environments.
Christine Raines, head of the School of Biological Sciences at the University of Essex, works with Objective 5: RuBP Regeneration for the RIPE project. Christine has an international reputation for research on the Calvin cycle, with many years of experience in the molecular biology, biochemistry, and physiology of this process. Work in the Raines' lab showed that the enzyme SBPase exercises strong control over CO2 assimilation in tobacco plants and that photosynthetic capacity and yield are increased in transgenic tobacco plants with elevated SBPase. 
Elizabete Carmo-Silva, professor in plant sciences at Lancaster University, works with Objective 4: Improving Rubiscos for the RIPE project. Elizabete is an expert on the regulation of Rubisco activity and leads a research team that aims to understand and improve the efficiency of photosynthesis in response to fluctuations in the environment. She specialized on the regulation of Rubisco activase as a postdoctoral researcher with the USDA-ARS and started exploring this knowledge for crop improvement at Rothamsted Research before joining the Lancaster Environment Centre. 
Lisa Ainsworth, adjunct professor of plant biology and crop sciences at the University of Illinois, works with Objective 7: Optimizing Canopies for the RIPE project. Lisa is one of RIPE's Deputy Directors and she is also a research plant physiologist for the USDA-ARS. Lisa's research applies physiological, biochemical, and genomic tools to understand the mechanisms of plant responses to global climate change. Her current research is quantifying genetic variation in response to elevated ozone concentrations among diverse inbred and hybrid maize lines in the field. For RIPE, she is working on understanding the architecture of crop canopies and how this structure impacts their photosynthetic efficiency. 
Lisa Emerson, senior project manager at the University of Illinois in the Carl R. Woese Institute for Genomic Biology, works with Objective 10: Management for the RIPE project. Lisa earned her bachelor's degree in accounting from Illinois and holds a license in intellectual property and technology commercialization from the University of California School of Law. She has managed departmental funds in excess of $5 million and over 400 grants while working her previous job with the Department of Natural Resources and Environmental Sciences at Illinois. Lisa has extensive experience in grant management, budgeting, forecasting, human resources, and business development.
Susanne von Caemmerer, professor of molecular plant physiology at the Research School of Biology at the Australian National University (ANU), works with Objective 6: Increasing Mesophyll Conductance for the RIPE project. Susanne's research focuses on photosynthesis and stomatal function, with an emphasis on the mathematical modeling of the carbon acquisition of plants, the biochemistry of CO2 fixation, and regulation of CO2 diffusion in leaves. She has developed models of carbon acquisition in both C3 and C4 plants, which provide the basis for predicting the responses of canopies, fields, and the whole biosphere to environmental changes that are widely used. 
Tracy Lawson, professor of plant biology and director of the Plant Phenomics Lab at the University of Essex, works with Objective 5: RuBP Regeneration for the RIPE project. Tracy is a plant physiologist specializing in photosynthesis, stomatal behavior, and plant water-use efficiency. She is an expert in infrared gas exchange analysis, chlorophyll fluorescence, and plant imaging techniques. For RIPE, Tracy's research is focused on manipulating photosynthesis via Calvin cycle enzymes. In 2021, Tracy was named as one of Clarivate's Highly Cited Researchers, an honor given to those who have been identified as global researchers who have demonstrated significant influence reflected through their publication of multiple papers ranked in the top 1% by citations over the past decade. She was also appointed as the new vice president of the Society for Experimental Biology last year. 
---
By: Amanda Nguyen || RIPE Communications Specialist
---