July 22, 2022
Celebrating Australians in International Agricultural Research
---
Date: Friday 29 July 2022
Time: 4pm – 5pm followed by refreshments to 6pm

CDT: 1AM-2AM
PDT: 11PM-12AM 
BST: 7AM-8AM
AEST: 4PM-5PM 

Venue: CSIRO Discovery Lecture Theatre, N Science Road (Black Mountain), Acton, Canberra
Free Registration in person and Free Online Registration – REGISTER HERE
The Crawford Fund exists to encourage the engagement of Australia and Australians, including the Next Generation, in agricultural research for development. We support Australians in their research and in training developing country scientists and farmers, and young Australians in their careers, studies and volunteering for food and nutrition security. This is often associated with the work carried out through the Australian Centre for International Research (ACIAR). 
Our ACT Committee invites you to a late afternoon presentation from three local scientists who have had real impact through their work, and to network and learn about opportunities to engage with the Crawford Fund. The event will be streamed for an online audience.
To highlight the diversity of Canberra scientists' involvement in international agricultural research, we have speakers who have focused their work in different specialties and different parts of the world. You will hear from: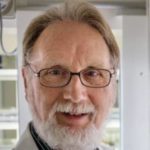 Dr TJ Higgins, a leading researcher in plant gene technology particularly in improving nutritional value and resistance against pests and diseases. TJ was awarded the 2021 Crawford Fund Medal  for his work developing GM insect-resistant cowpeas, now approved and being grown by smallholders in Nigeria and Bangladesh.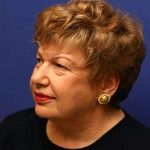 The Hon Margaret Reid AO, the Fund's ACT Committee Chair and Board member, will open the event. There will be time for questions and networking, with free refreshments supplied. We look forward to welcoming you to hear from just a few of the researchers in Canberra having a real impact through international agricultural research.
---
Go to original story
---