December 16, 2021
Miss our Crawford Fund Medals Presentation? Now available with Dr Brian Keating and Dr TJ Higgins
---
This week, at our Annual Conference, we celebrated our Crawford Fund Medal Awardees from 2020 and 2021, Dr Brian Keating and Dr TJ Higgins for their enduring contribution to global food security. Each presented short addresses on their work and careers, particularly in Africa, after receiving their medals from our Chair, The Hon John Anderson.
Dr Keating and Dr Higgins will deliver individual orations in 2022 on a topic of their choosing associated with global agricultural challenges, research issues and solutions and their careers. Stay tuned for more details.
The Crawford Fund's success is based on people: trainees and trainers who are seeking to make an enduring contribution to global food security. Their commitment and perseverance, often over long periods, often goes unnoticed and unheralded.
Accordingly, in 2010 the Crawford Fund decided to recognise people who have made a considerable and continued contribution to international agricultural research through our programs and related activities. Medals are awarded to a limited number of people on the recommendation of our State and Territory Committees.
Dr Brian Keating received the 2020 Crawford Fund Medal for his "enduring significant contribution to international agricultural research via development of crop models and training programs, work on smallholder agricultural systems in Sub-Saharan Africa, and a more recent role in advising and supporting a number of CGIAR Centres and Programs." Brian is currently Adjunct Professor at the University of Queensland in association with the Queensland Alliance for Agriculture and Food Innovation. His full medal citation is here.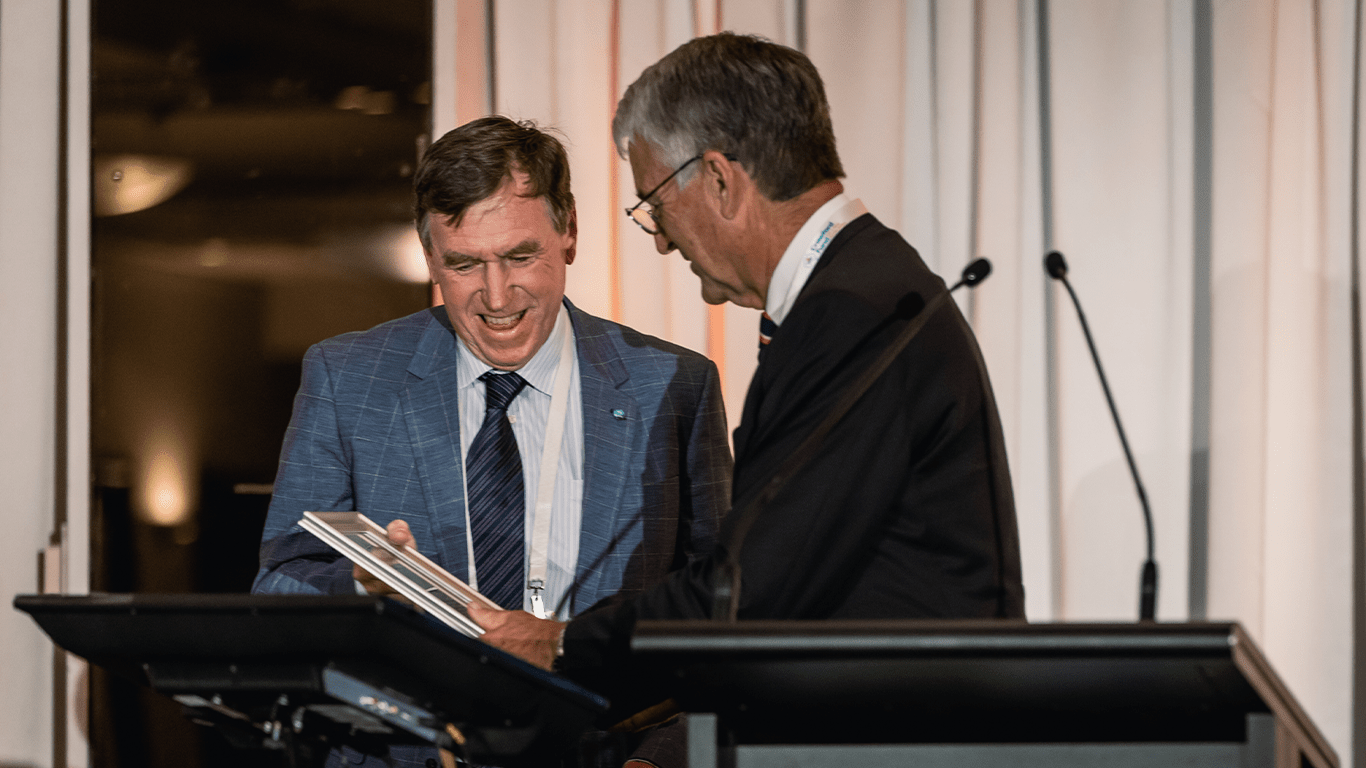 Dr TJ Higgins was presented with the 2021 Crawford Fund Medal for his "national and international leadership of agricultural biotechnology research and its application to improved food security via the development of insect resistant cowpeas." TJ is an Honorary Fellow at CSIRO Agriculture and Food, and his full citation is here.
A complete list of former Crawford Fund medal winners can be found here.
---
The original article appeared on the Crawford Fund's website.
Go to original story
---