September 15, 2021
RIPE Scientist Tracy Lawson Announced as New Vice President of the SEB
---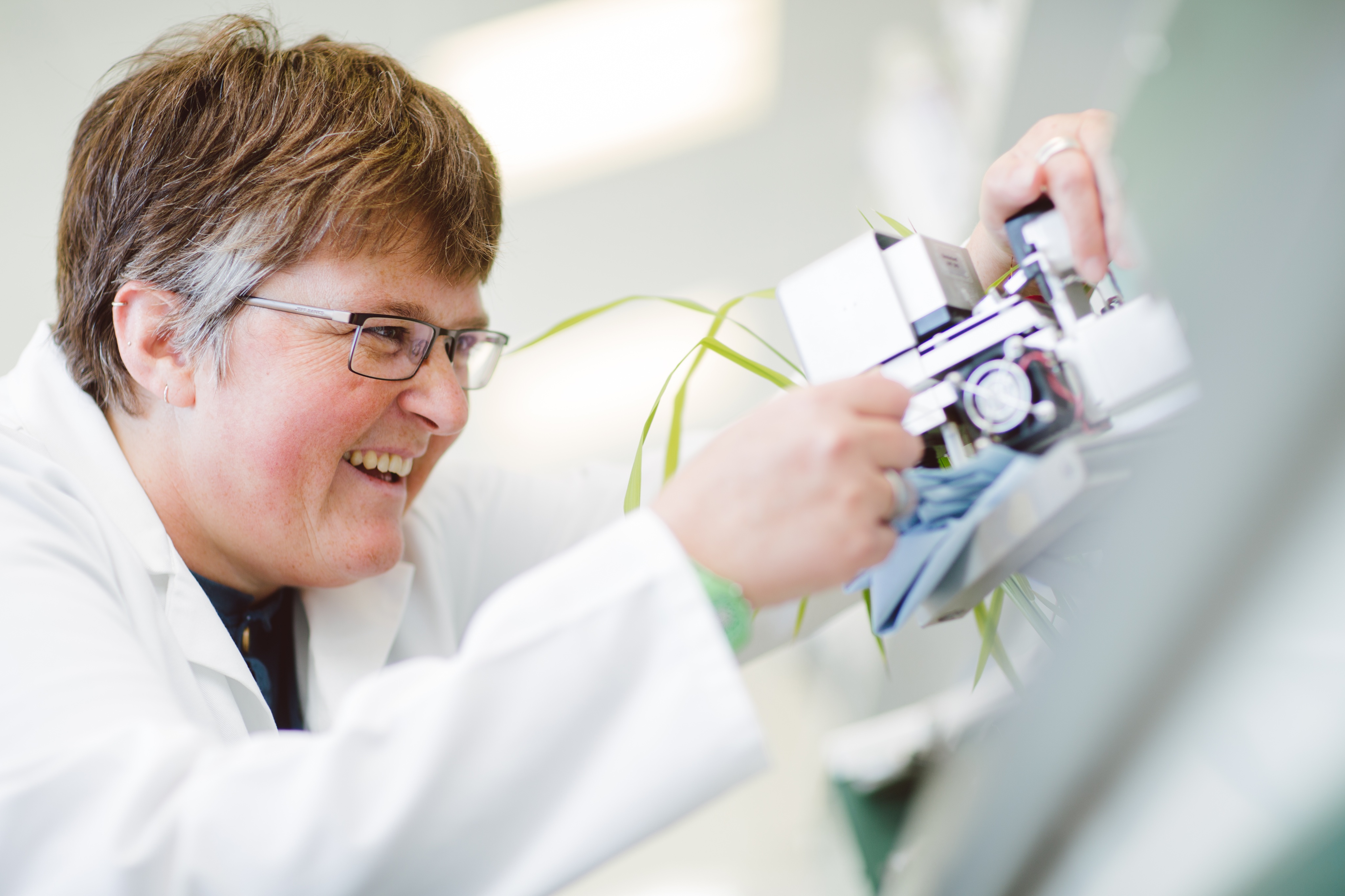 Essex, UK—The Society for Experimental Biology recently announced that Dr. Tracy Lawson has been appointed as the new Vice President of the SEB. 
Professor Tracy Lawson is a professor of plant biology and Director of the Plant Phenomics Lab at the University of Essex. 
"I am delighted to be selected as the next Vice President of the SEB and look forward to working with Jim Murray, the current President, and the entire SEB team," said Professor Lawson.
Amongst her endeavors, Lawson is also part of the Realizing Increased Photosynthetic Efficiency (RIPE) project, led by Illinois. RIPE is an international research project that aims to engineer crops to be more productive by improving photosynthesis, the natural process all plants use to convert sunlight into energy and ultimately yield.
Lawson joined RIPE in 2012, when the project was formed. For RIPE, Lawson is manipulating photosynthesis via Calvin Cycle enzymes. Her team's ultimate goal is to understand the impact that the changing environment has on these processes, and how to modify plants to grow more efficiently to feed the world. She is also an expert in infrared gas exchange analysis, chlorophyll fluorescence, and plant imaging techniques, and is helping with the physiological analysis of transgenic plants. 
"The SEB has been a focal point for environmental plant physiology and photosynthesis since its inception 99 years ago. Tracy has been an active member, servant, and innovator for the SEB from graduate student days into her full Professorship. I can think of no one more appropriate for the VP position than Tracy," said RIPE Director Stephen Long, Ikenberry Endowed University Chair of Crop Sciences and Plant Biology at Illinois' Carl R. Woese Institute for Genomic Biology.
In 2020, Lawson, and three other RIPE members, were among 6,167 researchers who were recognized by Clarivate as Highly Cited Researchers—an achievement earned by those who have published multiple papers ranking in the top 1% by citations across 21 disciplines over the past decade.
Lawson earned her bachelor's degree in applied biology at Liverpool John Moore's University. She later went on to earn her doctorate from the University of Dundee in Scotland. Her work has been published in several peer-reviewed journals including Plant Physiology, Journal of Experimental Botany, and others. 
The RIPE project is supported by the Bill & Melinda Gates Foundation, Foundation for Food & Agriculture Research, and the UK Foreign, Commonwealth & Development Office.
---
By: Amanda Nguyen || RIPE Communications Specialist
---