RIPE Deputy Director elected to the National Academy of Sciences
---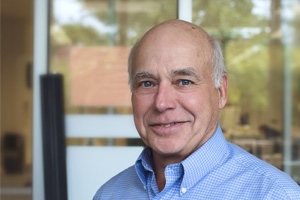 Four University of Illinois professors have been elected to the National Academy of Sciences, one of the highest professional honors a scientist can receive.
RIPE Associate Director Donald Ort, John Cronan, Jeffrey Moore, and Gary Parker are among 84 new members and 21 foreign associates announced by the Academy on May 2.
"The entire campus community is celebrating the election of our colleagues to the National Academy of Sciences," said Robert J. Jones, the chancellor of the Urbana-Champaign campus. "This is one of our nation's highest honors for scientific achievement, and we are proud to see four more of our distinguished faculty taking their places in this prestigious institution."
Donald Ort is the Robert Emerson Professor of Plant Biology, a United States Department of Agriculture – Agricultural Research Service Photosynthesis Research Unit physiologist and adjunct professor of crop sciences. His research focuses on the growth and photosynthetic performance of plants that are frequently diminished by commonly occurring environmental conditions, such as low temperatures and drought. Ort and his colleges also are very interested in the response of plants to increasing atmospheric carbon dioxide and surface ozone levels.
Ort is a member of the Carl R. Woese Institute for Genomic Biology, where he leads the Genomic Ecology of Global Change research theme, and director of the SoyFACE facility at the U. of I. He also served as the editor-in-chief of Plant Physiology and associate editor of Annual Review of Plant Biology. Ort has received numerous awards and recognitions, including being listed as one of Thomson Reuters' "Most Influential Scientific Minds."
---
By: Lois Yoksoilian || News Bureau || University of Illinois
Go to original story