Nurturing the next generation of scientists through educational videos
---
In recent years, significantly more emphasis has been placed on high quality Science, Technology, Engineering and Math (STEM) education and skills here in Australia, as well as in other parts of the world. Various organisations are also working towards igniting a passion for STEM early on in childhood development. MeriSTEM (modular educational resources in Science, Technology, Engineering & Maths) is one such initiative that has a focus on high school and teenage youth.
Alisha Duncan coordinated the project here at the ARC Centre of Excellence for Translational Photosynthesis, Research School of Biology, The Australian National University. The outreach project, titled 'Cells as the basis of life' is freely available on the Centre's YouTube channel, and will be a resource for teachers aimed at Year 11 students across Australia through the meriSTEM platform.
Several RIPE researchers also volunteered their spare time to create content for and record these educational videos.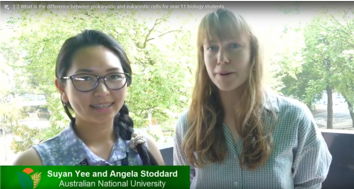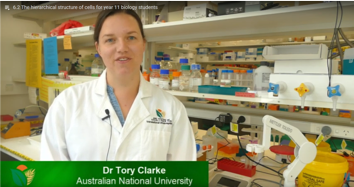 ---
By: Suyan Yee, Sarah Rottet, and Wei (Wil) Hee || The Australian National University
---